OUR JUNE SPECIAL!! $500 OFF NEW & USED FOR ALL DADS!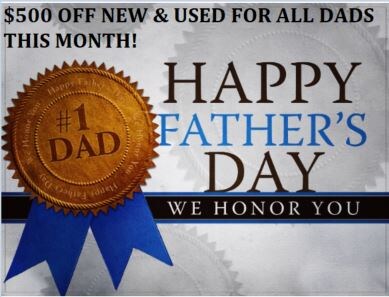 AFFAIR OF THE ARTS Jan. 14-16 
Boynton Beach Mall (north parking lot)

Come & join us to celebrate Affair of the Arts! We're sponsoring the event!
23rd Annual South Florida Garlic Fest! Feb. 12 & 13

Come join us the 23rd South FL Garlic Fest! 
We're sponsoring the event!
May 2022: We are on The Kevin, Virginia & Jason Show. The KVJ Show - 97.9 WRMF

Palm Beach Mitsubishi Celebrates Veterans Day! 
We honor those who served for our country by offering an extra 10% discount on parts & service. See us for details!
Palm Beach Mitsubishi Employees saves a dog life in the ocean!
Dylan Berian an employee here at Palm Beach Mitsubishi. Was on Inside Edition earlier this month, for rescuing a tiny terrier pup that was lost in the middle of the ocean. Berian did not hesitate to jump in the ocean with clothes on to save the helpless dog. The dog's name "Zuko", was on his tag along with the owners information. Soon enough the owners were called and were relieved to discover Zuko was found and safe. Zuko has been reunited with his family and is in healthy condition. We can't thank Berian enough for this humanitarian act, he did!
Hours
Monday

9:00AM-8:00PM

Tuesday

9:00AM-8:00PM

Wednesday

9:00AM-8:00PM

Thursday

9:00AM-8:00PM

Friday

9:00AM-7:00PM

Saturday

9:00AM-6:00PM

Sunday

12:00PM-5:00PM