Palm Beach Mitsubishi is Primed to Celebrate its Grand Opening Sales Event, July 16, 2021
It's worth noting grand opening sales events in the auto industry are fun affairs. From free food and prizes to 20-minute, nationwide auctions featuring your present vehicle, July 16th at Palm Beach Mitsubishi is slated to be a memorable event.
As each party element unfolds, you and family are treated to instant credit approvals and free-vehicle inspections. The goal is to provide specials on new Mitsubishi models in-stock for all to partake.
So, from Lake Worth to the south, Wellington to the west and Palm Beach Gardens to the north, pencil-in July 16th as a worthy celebration!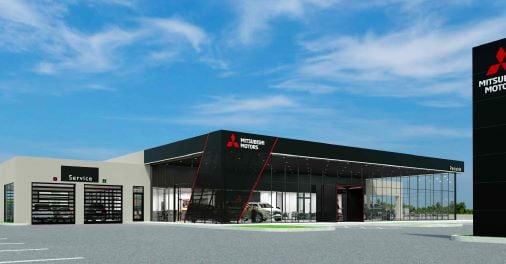 The 20-Minute Auction of Your Present Vehicle
On July 16th, Palm Beach Mitsubishi will be convening a special auction to accentuate its Grand Opening Sales Event. All you have to do is bring your vehicle down and be afforded a free inspection. Once that's completed, the no-obligation, Free Live Auction will take place. And in 20-minutes, you'll quickly learn the value of your vehicle with dealers nationwide doing the bidding. For the "absolute most money" possible, you may decide then, there to sell, or hold on to your prized vehicle.
Onsite Bank At-The-Ready for Instant Credit Approvals
Palm Beach Mitsubishi will have a bank onsite during July 16 festivities. With a simple application process, you'll have instant credit approval for any new or pre-owned Mitsubishi model. Given a day replete with lease specials and the ability to trade your present vehicle, the Royal Palm Beach family has a whole host of options to consider.
With a wide variety of new Mitsubishi's in-stock, you're assuring yourself of great deals. So, prior to July 16, complete the financing application online, and you'll come with confidence exuded.
Make an Appointment to Sell Your Car Today
Why wait for July 16th to sell your current ride when you can make an appointment to do so today?
At Palm Beach Mitsubishi, we're forever exploring ways and means to extend convenience to our clients. So, should you be itching for some hard-sought revenue, drive down to our local West Palm Beach dealership and sell your vehicle now -- on-the-spot. With your windfall, you may use the cash to make a down payment on a new 2021 Mitsubishi model to spirit you around Palm Beach County.
Lease Specials Offered During July 16th Grand Opening Sales Event!
Generally with lease specials, the client is conferred a reduced monthly payment on recent models still in-stock. As well, there's a basket of other specials and incentives in existence now, prior to July 16th. These incentives comprise cash offers up to $1,500 on select Mitsubishi models, as well as 0% financing.
If you're military, additional offers are extended, seeing cashback opportunities up to $1,000. With each Mitsubishi model incorporating its own, tailored special offer, why wait for July 16th? Come down now, and take advantage of models on-hand before the festivities ensue.
Free Food, Prizes Offered During July 16th Grand Opening Sales Event
Whether you're in the mood for hot dogs or Arepa, ice cream or cotton candy, expect a county fair atmosphere at Palm Beach Mitsubishi's local Lake Worth dealership. And as you satisfy your appetite, you may witness the 20-minute live auction, where dealers from around the country will be bidding on your present vehicle at no-obligation. As the bidding intensifies, the hungrier you may become.
The July 16th Grand Opening Sales Event at Palm Beach Mitsubishi
Don't forget the date. Though, if you can't wait to sell your vehicle, make an appointment to do just that. Or, stop by our local Wellington dealership today.